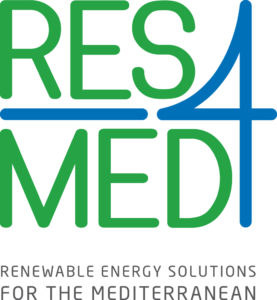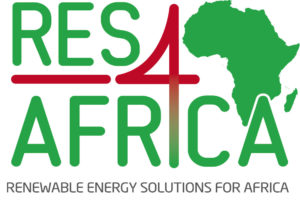 On 5 February 2018 Siemens Gamesa Renewable Energy officially joined the RES4MED&Africa association as Ordinary Member. Siemens Gamesa brings to RES4MEDAfrica its expertise as a leading provider of wind power products and solutions to customers around the world.
The membership was officially announced during the RES4MED&Africa Strategic Committee meeting on 5 February 2018 in Rome. RES4MED&Africa Secretary General Mr. Roberto Vigotti and Siemens Gamesa Sales & Marketing Director South Europe and Africa, Mr. Francisco Arzoz, highlighted their new cooperation to RES4MED&Africa members in that meeting. "We are delighted to count among our members Siemens Gamesa, one of the world's renewable energy leaders. Together with our member base, we look forward to a great collaboration in the exciting years ahead for renewables." announced Mr. Roberto Vigotti at the meeting in the RES4MED&Africa office.
"We are excited to join RES4MED&Africa as it reinforces our commitment to contribute to Africa's sustainable economic growth in providing clean energy. Our aim is to provide support and knowledge enabling the right environment that will help Africa covering its growing energy demand with efficient renewable energy at the lowest possible cost", confirmed Mr. Arzoz after presenting Siemens Gamesa to the RES4MED&Africa Strategic Committee.
Siemens Gamesa has installed products and technology in more than 90 countries, with a total installed base of close to 83 GW. The company offers one of the industry's broadest product portfolios, with both offshore and onshore technology as well as industry-leading service solutions, helping to make clean energy more affordable and reliable. The united company was created in 2017. Previously, Siemens Wind Power's history in the wind industry extends back to the early 1980s, and Gamesa's to 1994.
Follow Siemens Gamesa on Twitter, LinkedIn, Facebook and Youtube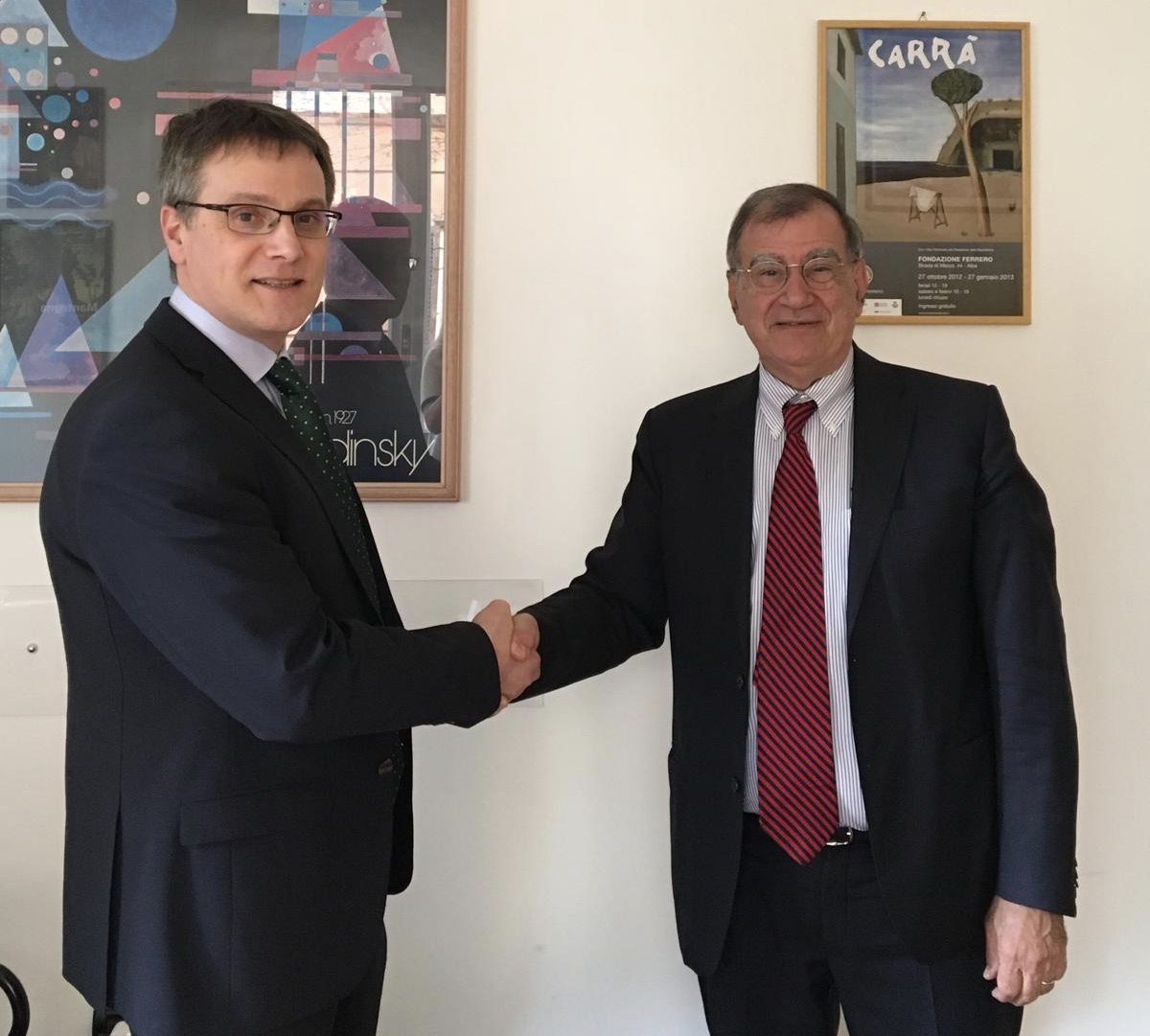 Left: Mr. Francisco Arzoz, Siemens Gamesa Sales & Marketing Director South Europe and Africa
Right: Eng. Roberto Vigotti, RES4MED&Africa Secretary General